Energy saving systems, which secures reliable railway traffic
We can provide energy-saving systems that ensure reliable railway traffic even under severe winter weather conditions with our heating products. When installing etched foil heating, you can save both space and weight and we offer a wide range of customised special heating solutions.
Switch point heating
Floor heating
Step heating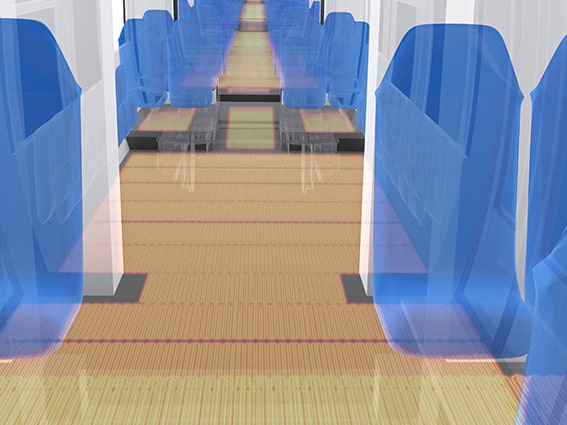 Etched foil floor heating in trains saves space and weight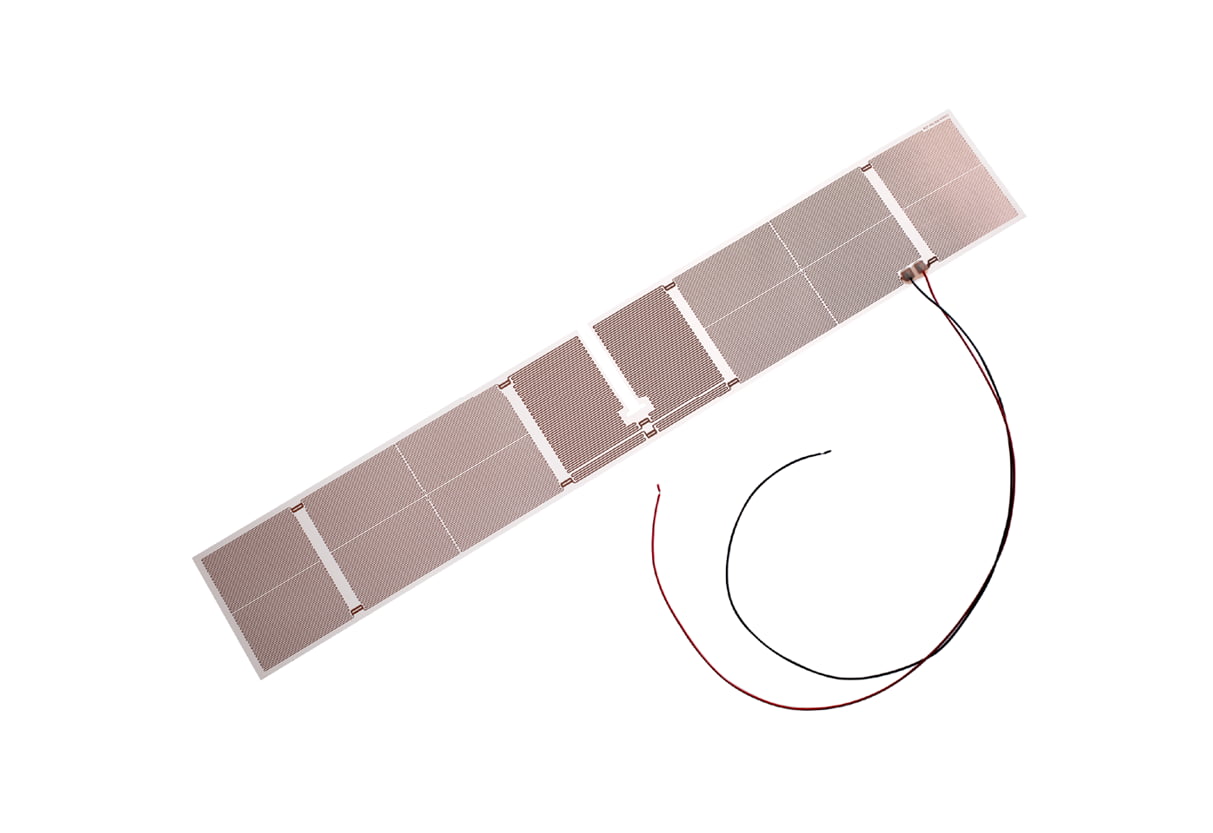 Customized heating elements
Flexible, lightweight and space-saving

Flexible heating elements, or foil elements, offer many advantages in addition to the fact that the material is flexible. Examples include the ability to have multiple circuits or multiple voltages in the same element, or the ease of locating a sensor.

Foil elements are a space-saving, efficient alternative to applications where precise heat and the maintenance of an exact temperature are important. They are supplied in various materials such polyimide, polyester, silicone, PTC and mica.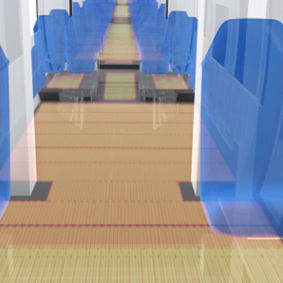 Floor heating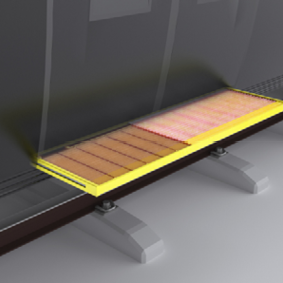 Step heating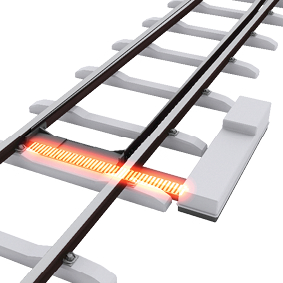 Switch point heating